The happiest time of the year, for sure. We went to Lake Havasu to spend Christmas with my brother and sister-in-law. The weather was beautiful. Diffinitely, not for those who want to be in snow and the cold. Here are some layouts I have already completed from this Christmas season. Woohoo, I was able to get these done this week as I have been on vacation from work. Its so nice to have the time to do this.
Me & Mom at her Christmas Party
This year we had Scruffy's photo with Santa. His vet's office offered this, he is so cute...Scruffy not his vet, oh well he's OK too!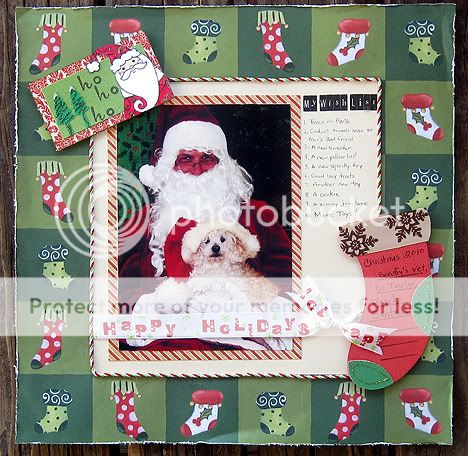 Scruffy Opening up presents on Christmas morning!
Tomas enjoying some Christmas Cheer!